Download Our Catalog For FREE
Certification
The following certifications guarantee the commitment of our company to provide time- tested and quality steel pipes with consistency in strength, sizing thickness, finish, and fitting. These certifications help advance our organization as these recognize competency and show commitment to the industry.
We take pride in showcasing our ability to regulate rule compliance by providing acceptable occupational safety standards. With a benchmark of assured excellence from different renowned organizations, Supreme Steel Pipe Corp. is in a better position to promote a safer and productive workplace.
ISO CERTIFICATION - TUV RHEINLAND
TUV Rheinland certifies the company's safety standard compliance and qualifications of products, management systems, manufacturing processes, and personnel. The certifications are applied to a variety of safety-relevant areas, including individual products, systems, IT processes, functional safety systems, personnel qualifications, and others.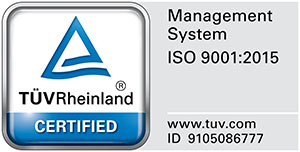 ISO CERTIFICATION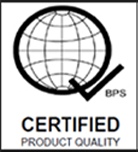 PS MARK
PS MARK
The Philippine Standard (PS) Quality and/or Safety Mark serve as the consumers' guide and assurance that what they purchase are certified quality and safety products conforming to the relevant Philippine National Standards (PNS). Products covered by the BPS Mandatory Product Certification Schemes, whether locally manufactured or imported, are required to bear the PS mark before being distributed in the Philippine market.