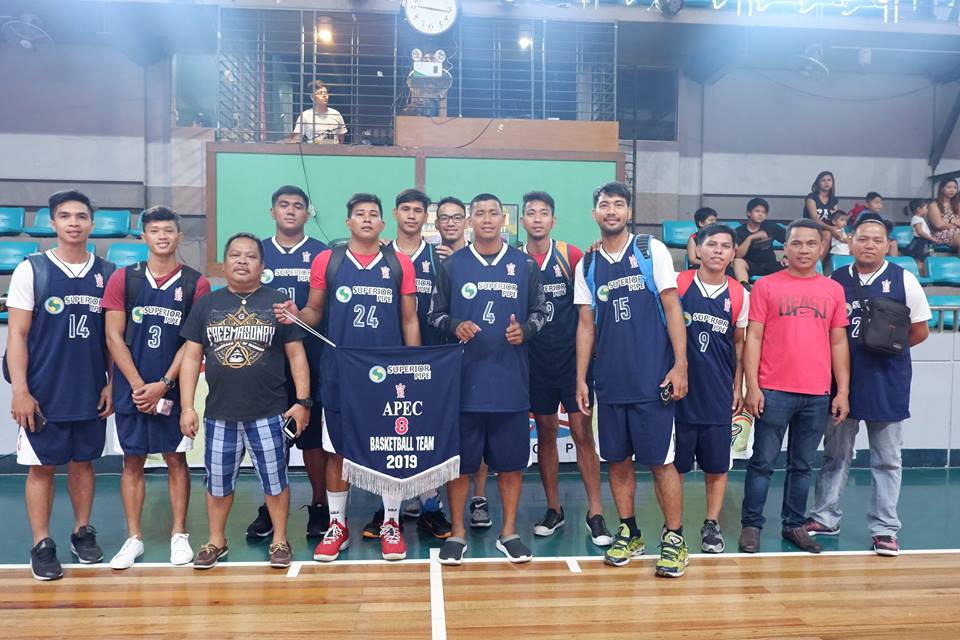 APEC cagers surge past DVBCA, 109-95
Navy Blue – APEC cagers fortified their campaign through being relentless on offense and disruptive on defense to bag the victory against Gray – DVBCA team in the single round-robin schedule of 7th Consultants' Cup preliminaries, 109-95, held at JCSGO Christian Academy Gymnasium, April 13.
Through securing the momentum in the last quarter, the navy blue players managed to create an onslaught to pave their way to conquest after playing catch-up and experiencing difficulty in ruling the first three quarters.
"Enjoy 'yong laro ngayon kahit dikit ang laban. Disiplinado 'yong mga players at kayang i-control talaga ang mga emosyon kaya ayos 'yong pa-liga. Marami pa ang aasahan sa team namin dahil gamay namin ang isa't isa," shared by the best player of the game, Reymond Penafiel.
Both battalions showcased a neck-and-neck first quarter through listing 20 points each. APEC experienced a rough start in firing guns in order to gain points because of several miscalculations but later acquired their play through handling properly the ball distribution in the dusk of the quarter — resulting in a tie.
The players of the gray team maintained their composure and was unconcerned of the assault created by their foes to cut the margin into nothing. But as a result of each team's determination, the two teams both guarded efficiently their territories ensuing a tight second canto, 48-48.
During the second half, the navy blue cagers aimed at damaging the fence established by DVBCA in order to easily list points in the scoreboard but the latter battled back with the intention to exploit and nab the lead — registering a score of 70-68 in favor now of APEC.
It was a shootout with both teams exchanging buckets until the fourth quarter emerged when APEC players showcased a splendid performance beyond the arc through imposing a well-organized game plan and protecting their lead in this 10-minute dogfight — hurling an elusive mark of 39 points to conclude the game in a 109-95 record.