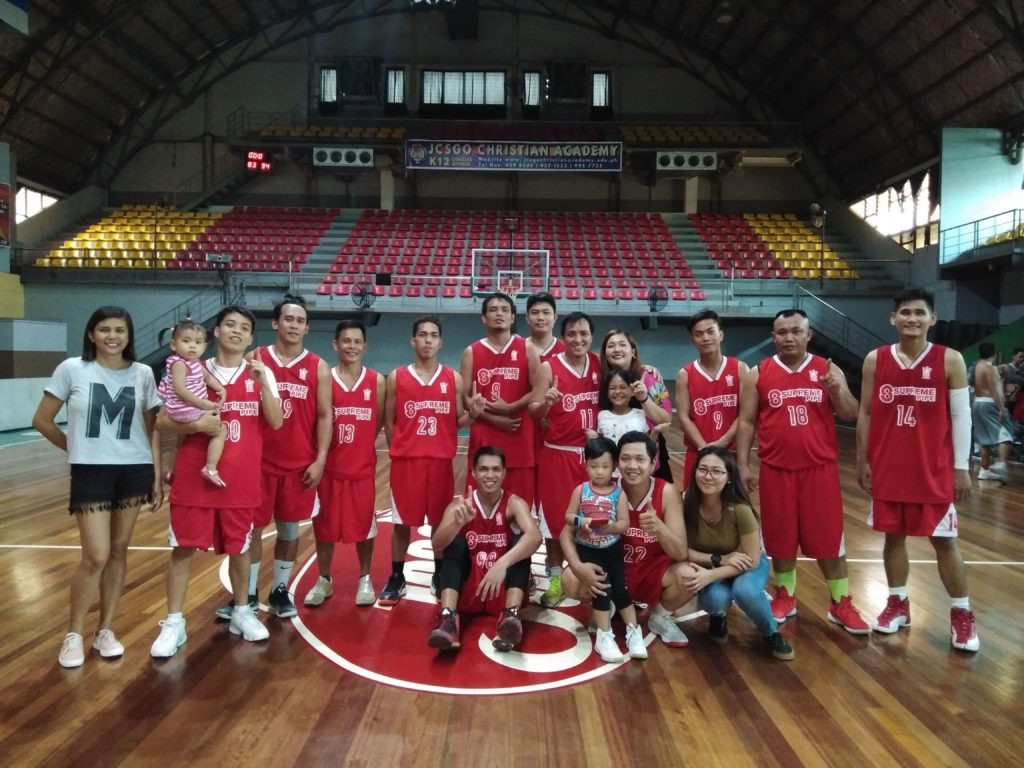 DL Lagman dismantles WSP, nails first triumph
Driven by hunger for a back-to-back title, Red – D.L. Lagman cagers exploded a catalyst in the season opener of the 7th Consultants' Cup spearheaded by Supreme Steel Pipe Corp. as they endured Gray – WSP players in a commanding match, 94-83, held at JCSGO Christian Academy Gymnasium, March 23.

The red team displayed an extensive effort in defense to counter the opponent's aggression in the beginning of the match that resulted in a seesaw-like battle. Despite the eagerness to take an early lead, both team found it difficult to manage an onslaught due to lapses in ball control, finishing the first quarter with only one point advantage in favor of D. L. Lagman, 18-17.
After gaining the momentum through maneuvering their strategies under the ring, the defending champs forced multiple steals and turnovers within the next quarter and protected their realm by imposing a 7-0 run before the first half came to an end, 42-35.
"Sinipagan lang talaga namin sa depensa kasi mabibilis 'yong mga play nila. Sa una, hirap talaga kaming lumamang kasi mahirap tapatan 'yong bilis," shared Jermaine Sanvictores, best player of the said game that posted a 28-point mark.
D. L. Lagman's unwavering assault continued in the second half by arresting WSP to prevent them to claw their way back despite the latter's initiative to surmount a 10-2 run in the last three minutes of the third quarter.
"Matatangkad 'yong mga nakalaban namin, tapos defending pa. May impact din kasi na kulang kami sa line-up ngayong araw tapos sila naman kumpleto," said WSP's 33-year old captain, Dexter Sales.
Despite the 13-point advantage of the red cagers, WSP transformed the last quarter of the match into a bloodshed by gaining their rebounding game through dominating the paint with their sizzling shooting skills. It was a nail-biting quarter until the winning team pulled away with a deficit of 11 points against the opponent.