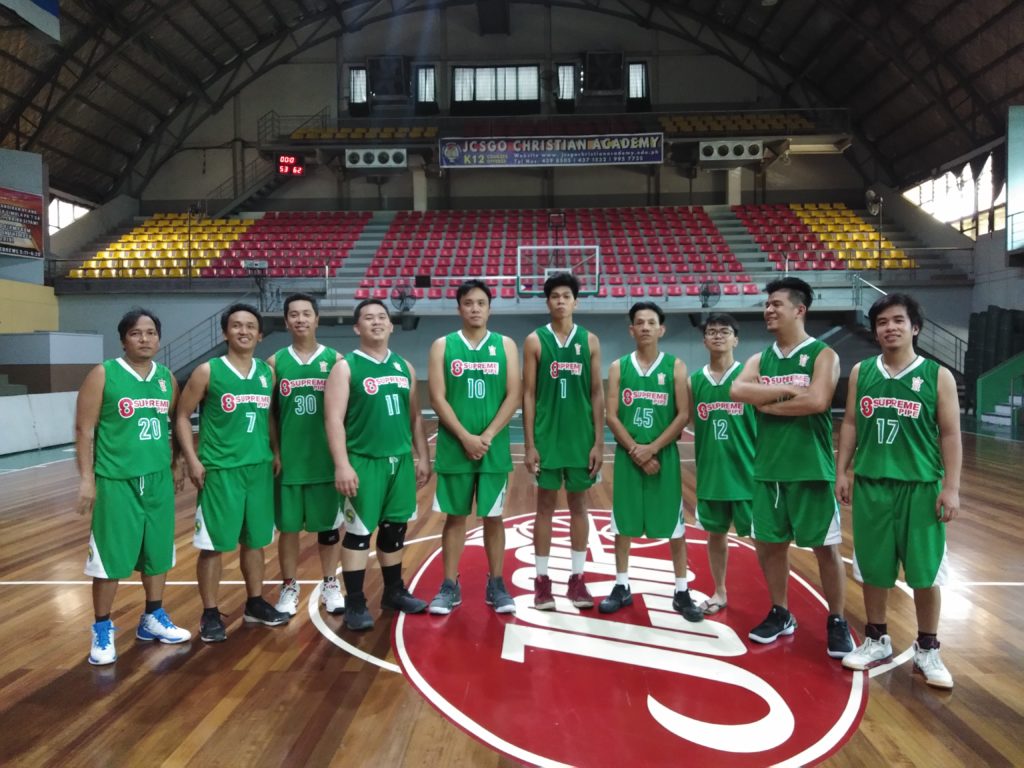 RD Aguilos sets hard court on fire, notches 2-0 slate
Flaunting their grit on the offensive-defensive side, Green – RD Aguilos proved again their prowess as the team pulled an upset over the cagers of Yellow – One Zone Team after maximizing the latter's lack of substitute players in the second match of the 7th Consultants' Cup, 62-53, March 23.
Prior to the start of the game, One Zone's team captain appealed to the tournament committee if there is any possibility to change the initial line-up of the team due to the retrenchment that occurred in their organization.
"Sakto lang kami sa bilang ngayon kaya nag-request ako kung puwedeng may pumalit sa mga nawala," he pleaded. But as the committee reviewed the request, it did not permit the yellow players to alter the line-up during that game but they may push the said revision after undergoing players' verification procedure and other initial processes in order to play in the tourney.
With no intention to halt down, six-footer star player Aron Yanday of RD Aguilos hurled an elusive mark of 12 points in the first quarter with his bolting speed and towering height — putting One Zone Team in an arrest, 16-4.
The yellow team planned to break the courage enforced by the leading team in the second quarter by posting a 7-0 advantage to seal the momentum within their range. But Yanday made a triumphant turn after showering four consecutive shots in the paint.
The wildfire spread was sustained even after the second half as RD Aguilos fuelled their offense while their foe continued to commit offensive and defensive miscues brought by their desperation to cut the excellent plays being showcased by the green team.
During the final minutes of the match, One Zone tightened their fence despite the immense setback fortified by RD Aguilos and took advantage of their fast breaks to cut the opponent's lead into 9 — succumbing into a 62-53 loss.
"Natuto na kami sa una naming laro last week. Pinag-igihan talaga namin at sinipagan para matapatan 'yong mga fast breaks nila," ended Yanday. RD Aguilos is currently enjoying its clean slate of having two victories while One Zone faced its first loss after the match.