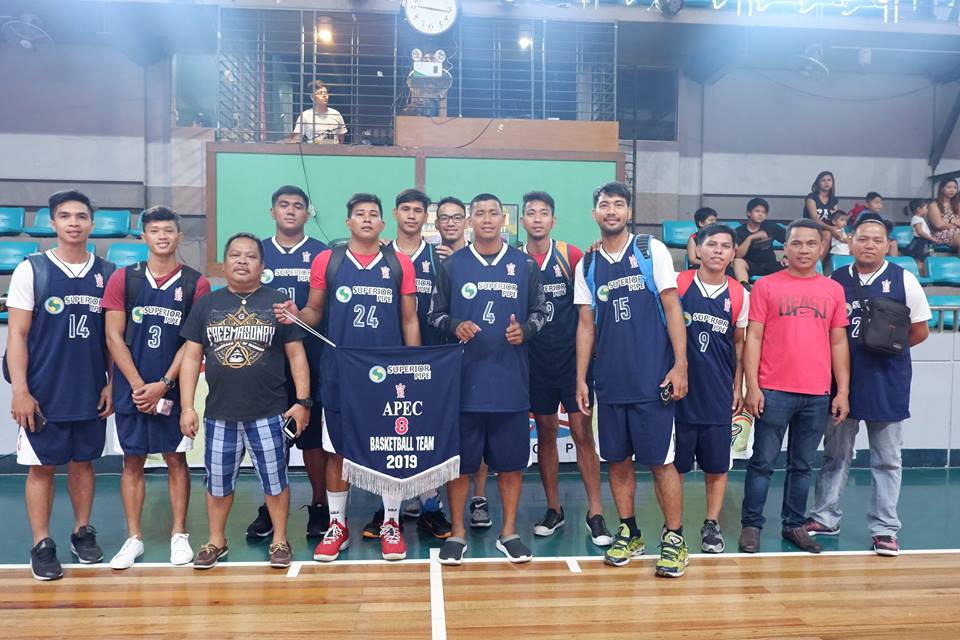 APEC resists IGB's scare, 101-86
Spoiling the lead established by their opponent in the first half, Navy Blue – APEC cagers fired thrilling shots in the last two quarters to counter the jolt induced by the Red – IGB team that fortified their campaign as they were crowned as victors on the said preliminary match, 101-86, of the 7th Consultants' Cup held at JCSGO Academy Gymnasium, June 15.
The red players ignited the match with an impressive offense after establishing their momentum in the first few minutes of the first quarter. APEC tried to defend its territory against their opponent but the canto ended in favor of IGB with a five-point lead, 31-26.
The second quarter seemed to finish promptly as the two teams bombarded each other with flaming shots in order to take the upper hand. Their plays and ball distribution techniques were calculated and effective but IGB still managed to close the quarter with an advantage, 55-48.
As the second half took a full swing, the navy blue team started to play up to their fullest potential in both offensive and defensive side. Although IGB also made some tallies in the score sheet, this quarter ended very well for the APEC, 69-65.
In the last quarter as both teams were eager to close the match with a resounding win, APEC players maximized the collapsing defense of IGB and registered multiple steals that resulted to multiple points. The navy blue team fortified their campaign after scoring 32 points in the fourth quarter alone, 101-86.