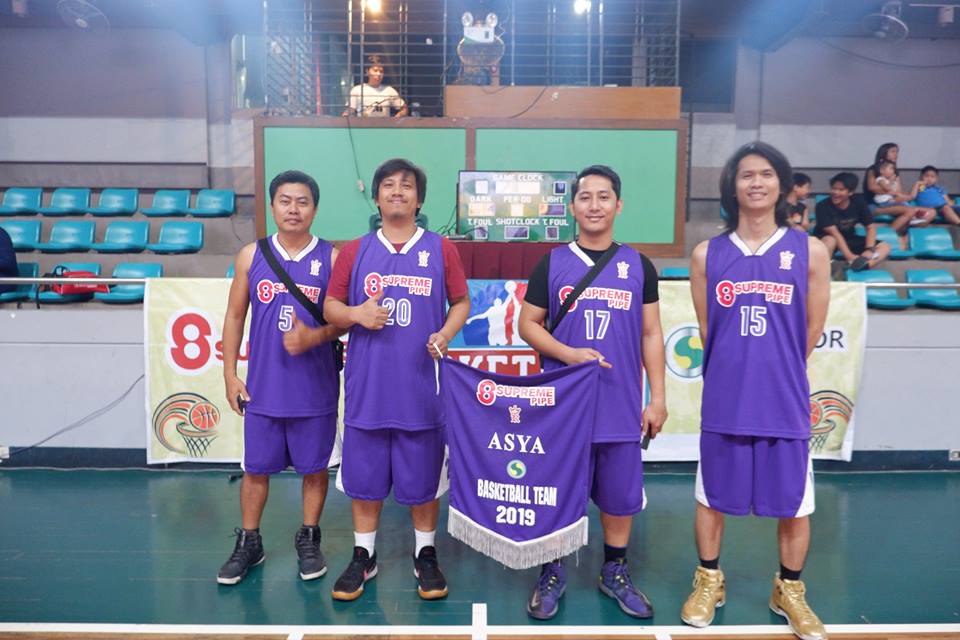 Asya impedes Eco Solutions hot streak, 80-70
Defying the scare of their opponents in the first three quarters, Purple – Asya cagers snatched the fourth quarter in order to lock the game on their advantage versus the towering Pink – Eco Solutions team, 80-70, in the 11th week of  7th Consultants Cup preliminaries, JCSGO Academy Gymnasium, June 29.
The start of the match was a seesaw-like battle as the two teams found it hard to infest the other side's playing patterns. Through maneuvering their offense under the ring, Asya players finished the first canto with only a three-point advantage, 16-13.
With their flaring insistence despite the inclement afternoon, Eco Solutions exhibited their grit that became their trademark in winning several games before the said match. The team managed to quell three consecutive rallies in the last two minutes to steal the advantage on their end in the first half, 35-32.
In the third quarter, both teams' unwavering assault continued as they showcased their offensive-defensive capabilities to notch points in the scoreboard, listing an all-50 mark for the two teams.
But despite the hard path in claiming a strong contention to have a spot in the semis, the purple team regained a winning form in the final quarter after putting up a good show to sustain their splurge — leaving the pink team with a defeat in the midseason series, 80-70.