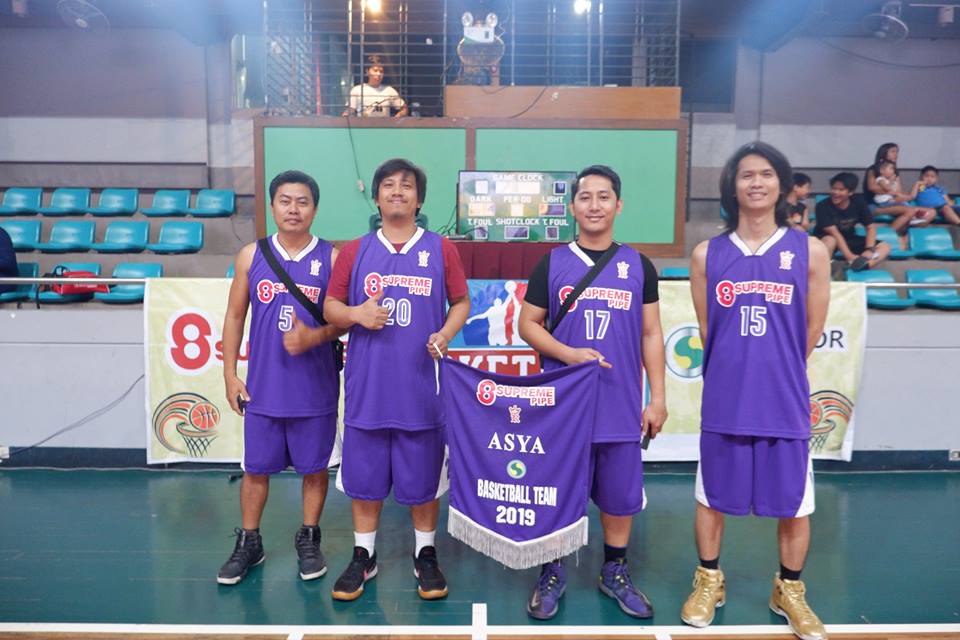 ASYA thwarts Jacobs via two-point advantage
With their motivation to lock the game without encountering overtime, Purple – Asya players survived the scare induced by the Yellow Gold – Jacobs team to snatch a win, 75-73, in the preliminary round of 7th Consultant's Cup held at JCSGO Gymnasium, June 8.
Both team highlighted their capacity to boost their teamwork under immense pressure in the start of the said match where the two showcased a balance of aggression and resistance in order to defend their realm — listing a 12-11 mark in the first canto.
The heat coming from the game beat the scorching temperature of that Saturday afternoon as ASYA and Jacobs moved to the second quarter where the consistency of their plays was manifested resulting in an all-31 score in the first half.
Moving to the third quarter, the yellow gold cagers proved their ability to shower multiple shots through maximizing their speed and stamina to be able to outnumber the purple team. This move by the Jacobs created a 13-point deficit for their opponents, 59-46.
In the fourth quarter, ASYA demonstrated an insoluble effort to maximize the remaining 10 minutes of the game to catch the said win against the yellow gold team. With their continuous exertion, they managed to tie the game after the nine-minute bloodshed and finally conquered the match after delivering the biggest basket of the match with just five seconds on the clock.