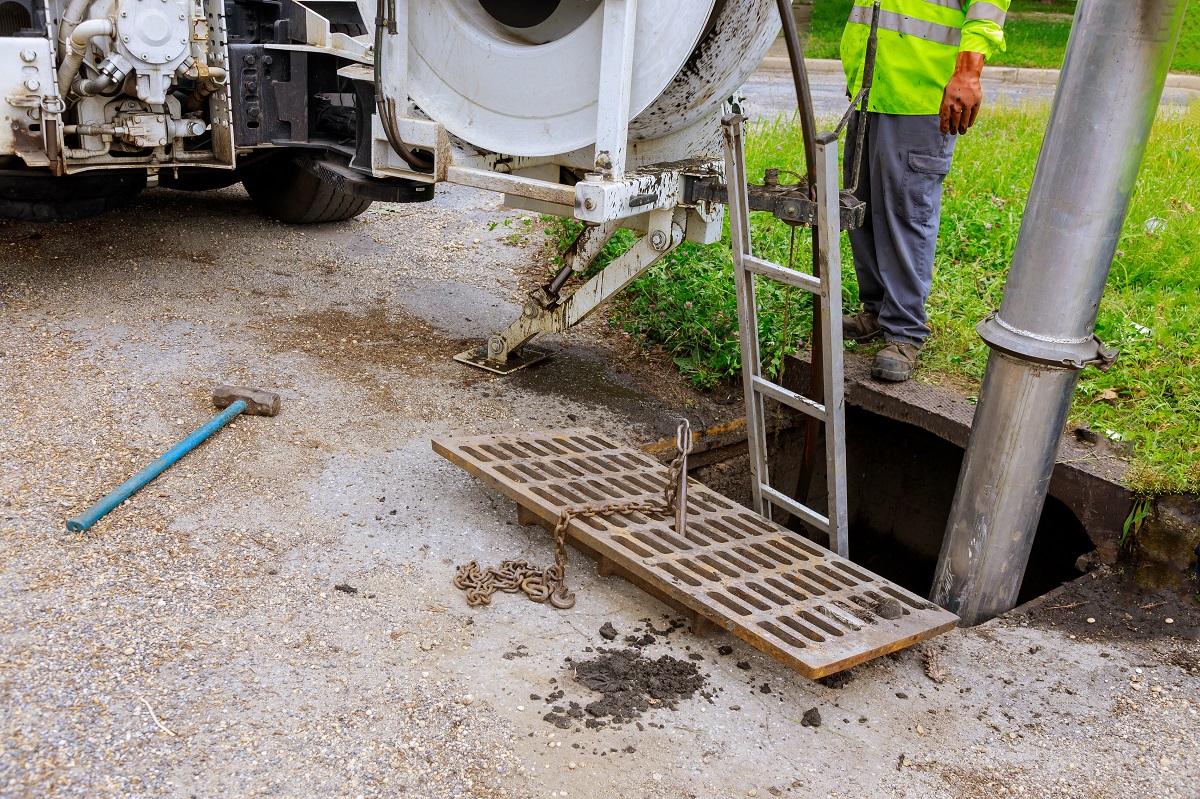 4 Drainage Problems and How to Prevent Them
How to prevent common drainage problems?
Poorly-installed gutters
Downspout issues
Blocked drainage pipes
Presence of tree roots
Knowing how to prevent drainage problems is the key to keeping your structures safe and saving yourself thousands and hundreds of pesos in the process. Drainage problems may be caused by a number of issues. While the most common is due to the natural wear and tear of drainage materials such as pipes, couplings, and fittings, other issues can be addressed preventatively. As much as possible, you don't want to anticipate the problem — the best course of action is to always take a preventative approach when it comes to your drainage.
The most common issues when it comes to drainage systems can manifest in a number of ways. In fact, there's a good chance that you've already encountered these issues at some point. Have you washed dishes and had to wait a long time before the water drained down the sink? Does bath water in your shower floors or tub take time to escape? If the answer to both questions is yes, then it's safe to say that poor drainage is the culprit.
How exactly do you solve drainage issues? There's no one-size-fits-all solution because no two issues are the same — but they can be connected. However, when you understand what to look out for and what to do, then you can prevent further escalation of the problem. Read on to learn more.
Poorly-Installed Gutters
Gutters are arguably one of the most overlooked parts of a home or building, but this shouldn't be the case. Poorly installed gutters, for example, can prevent rainwater from properly draining into the downspouts and in turn, onto the ground. Some signs of poor gutters that you should watch out for are setting water, corrosion, or a damaged portion in the gutter system.
To fix this issue, you can make use of different techniques. For example, your gutter may only be in need of cleaning due to blockages from stems, debris, dead insects, twigs, leaves, and the like. Before the rainy season make sure that you inspect your gutters for any of these objects and clear them out. This can be done on your own, but make sure that you have a ladder, scoop/garden trowel, and a bucket.
If collected rainwater doesn't drain away from your house even if the gutters are already clean on the other hand, then there might be an issue with the slope. To fix this, you'll need to re-slope it by pushing down on the affected portion and bring it back to the proper alignment.
Downspout Issues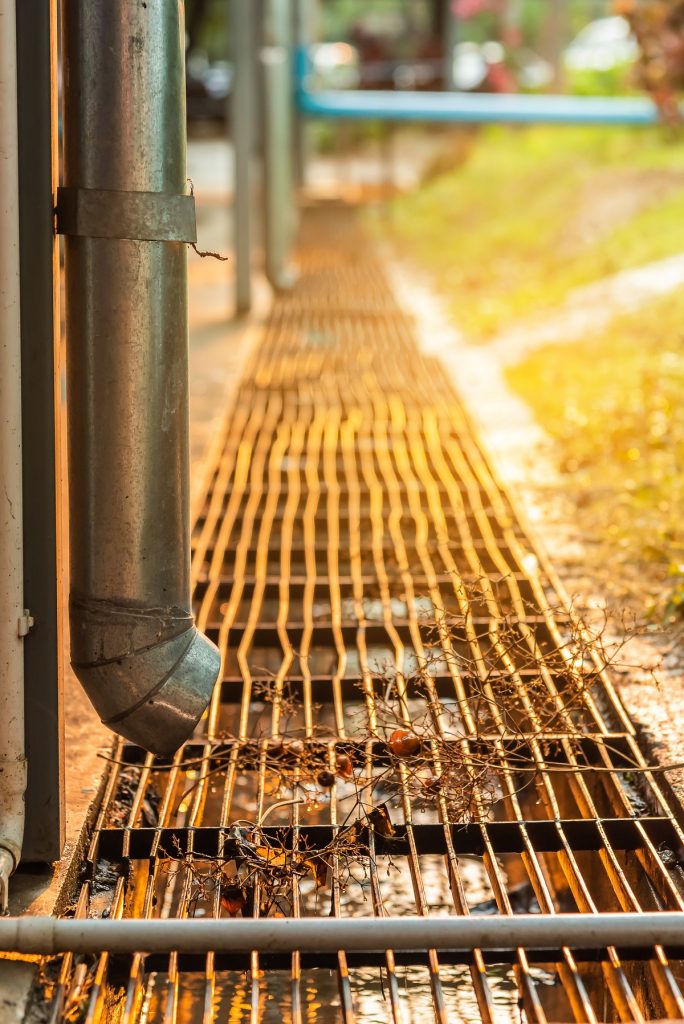 The downspout (also referred to as a downpipe) and gutter always go hand in hand. Without the downspout, an otherwise functioning gutter won't be able to pass rainwater through a vessel by which it can drain. Instead of going away from the house, water is regurgitated back to the gutters. This can lead to potential damages, especially on roofing decks and other nearby building structures such as window frames, sills, glass, or even paneling.
The most common issue when it comes to downpipes is usually clogs and blockages in the component. To check for yourself, make sure that you get a ladder and check in one of the ends of the downpipe. You'll need a thin hooking device that fits the walls of the pipe, or you can also simply fashion a hook out of a wire. If the blockage is minimal, it will easily slide down the pipe. In this case, make sure that you have a bucket at the other end where all the waste can be collected.
Blocked Drainage Pipes
Blocked drainage pipes can happen in any kind of water system, be it toilets, floor tiles, sinks, bathtubs, or any water system that you have available in the building. Most drain pipe issues can be attributed to neglect or poor maintenance, while some may eventually happen over time due to inevitable wear and tear.
If all your drainage systems are still working properly, you can take preventive action to prevent your pipes from ever clogging. One example is by making sure that no food residue — especially oil — is flushed down in your kitchen sink. As much as possible, throw out food waste in a separate waste bin or a dedicated food waste disposal station.
Another thing you can do is to make sure that you use high-quality pipes for any drainage or plumbing system. Supreme Pipe, for example, offers a selection of galvanized iron pipes that have better corrosion resistance. Galvanized pipes are good choices for any piping system. This is because they can minimize instances of waste or calcium build-up inside the pipe, which causes blockages.
Presence of Tree Roots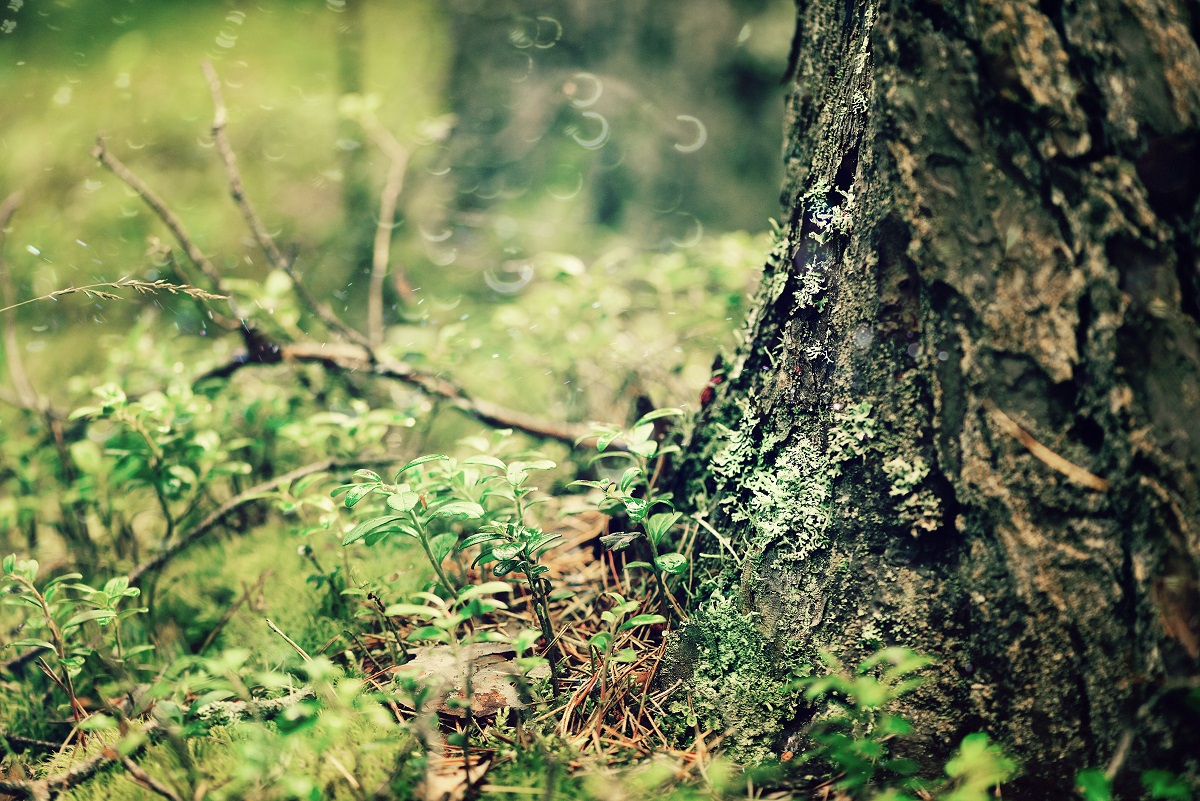 If your building is surrounded by trees, bushes, and towering plants, then your pipes might have already been invaded by the roots. Although most of the fluid that flows out of your drainage system is filled with waste, they are also riddled with nutrients that roots are drawn to. Not only does this block the pipes, but may also cause leaks and damages, especially due to continued growth.
While you can hire a professional to remove these blockages from the pipes, you can also do a number of tricks. Sodium chloride, rock salt, or copper sulfate, for example, can be poured into the toilet or the affected drainage system. They can absorb the moisture away from the roots so that they soften and drain alongside wastewater.
Another trick is to simply cut down the tree or plan that's causing the problem. However, it's advised that you resort only to this measure when you've already exhausted other options. In any case, always consult with a professional first if you remain unsure.
Key Takeaway
In this guide, you've learned a few tricks on how to prevent drainage problems. Issues in your drainage system can appear in a number of ways — from poorly installed gutters and downspouts to blocked drains caused by improper waste disposal. Understand the early signs for these issues, so that the next time you encounter them, you'll be able to immediately enlist the help of a professional or fix them on your own without any problems.