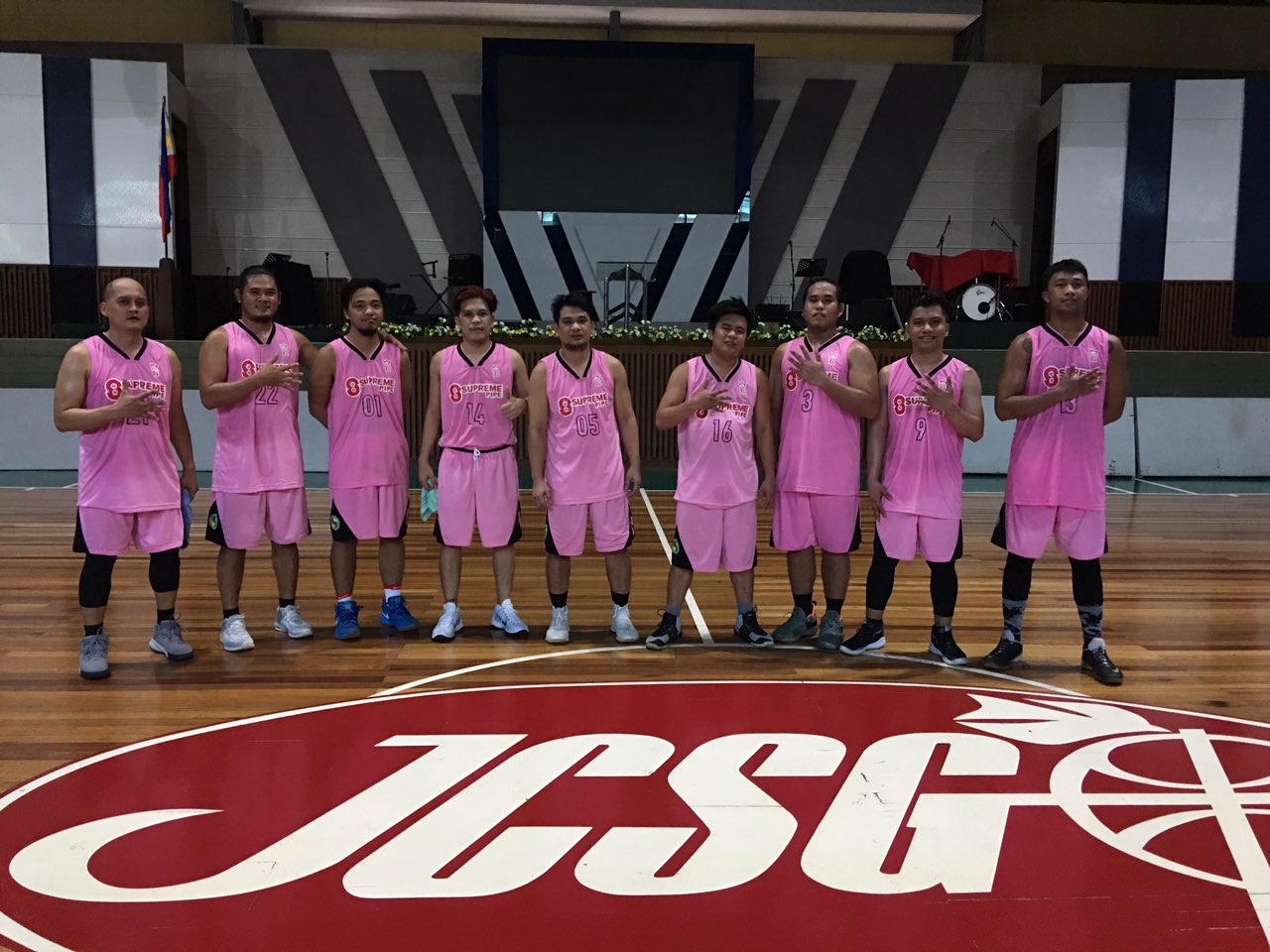 Eco Solutions prevails versus depleted ARUP
Keeping a relentless basketball to secure a triumph, Pink – Eco Solutions players showcased a tremendous effort to clutch the match against White – ARUP team, 53-48, in the preliminaries of this year's edition of Consultants' Cup spearheaded by Supreme Steel Pipe Corp. held at JCSGO Gymnasium, June 8.
The first canto was a tight quarter for the two teams after they established their fences in order to secure the first 10-minute dogfight but it seemed that the white team succeeded first in taking a three-point advantage after the quarter, 14-11.
In response to the arising tension, Eco Solutions improved the defensive stand of their team and attacked even the barricades of ARUP to be able to go all the way and managed to grab the lead, setting the score at 26-24 in the second quarter in favor of the pink team.
Now down by two points, ARUP cagers stood their ground in the defensive battle and bombarded all their offensive thrusts in the third quarter where they controlled the hard court to establish a 44-39 lead.
But in the last quarter, the game was bound to be drastically different this time for the white team as the Eco Solutions cagers were determined to achieve the elusive breakthrough through minimizing their opponent's attack points into only four points.
The game ended in a 53-48 mark in favor of Pink – Eco Solutions.