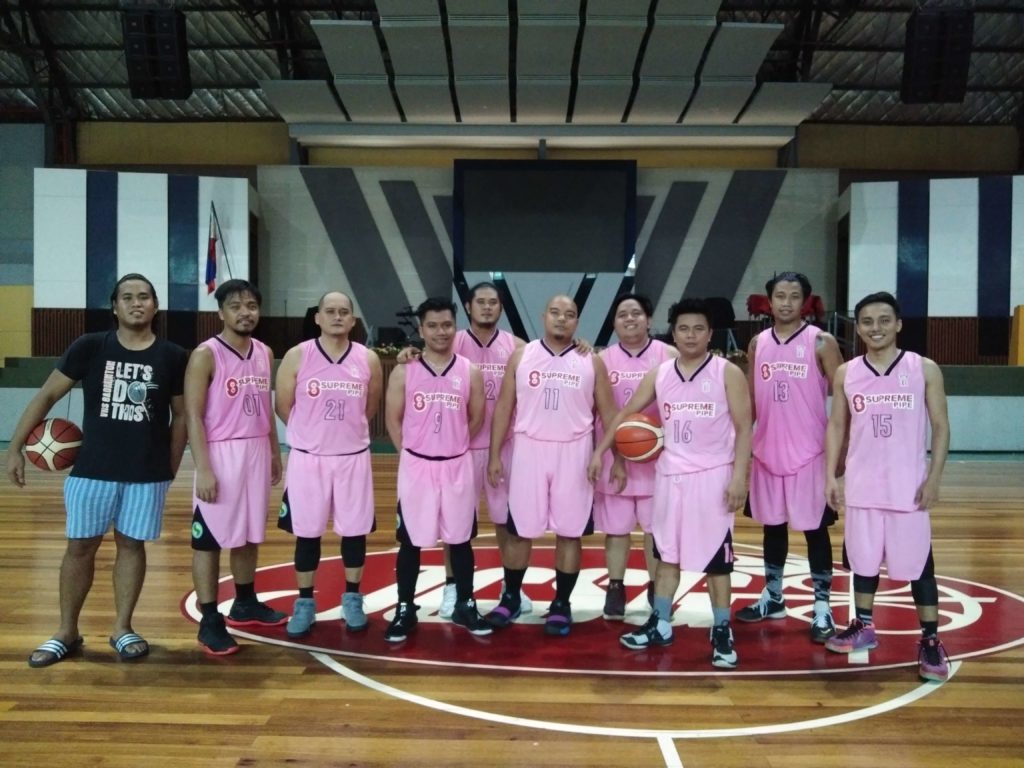 Eco Solutions protects realm, outlasts RTM
Starting their journey with a tinted record, Jade Green – RTM cagers struggled to build and sustain the momentum of their offense as they yielded to  Pink – Eco Solutions, 71-34, in their first match in 7th Consultants' Cup held at JCSGO Christian Academy Gymnasium, April 6.
Eco Solutions hammered their untiring, powerful shots leading to a dominating start that resulted to RTM's altering techniques within the hard court. Due to this, the losing team found it difficult to slim the margin in the first quarter, 17-6.
David Constantino, best player of the match, also managed to create a huge onslaught to severely inflict the calculations of their opponents after posting a 6-0 run in the middle portion of the second quarter.
Breaking Eco Solution's streak, RTM initially found an antidote in the start of the second half as the team built their fences to counter the pink team's indelible offense.
But this countermeasure appeared to fortify Eco Solution's aggression — firing in all corners to limit their opponent and offered a well-driven quarter for the team, ending the third canto with a humungous lead, 52-27.
In the final minutes of the match, the momentum of the game was successfully preserved by the pink cagers by making use of hasty passes and fast-breaks  in order to penetrate RTM's collapsing resistance, marking their first win.
"'Yong naging lamang lang talaga namin ay ang teamwork, lahat nag-contribute talaga sa panalo na ito," finished Constantino.