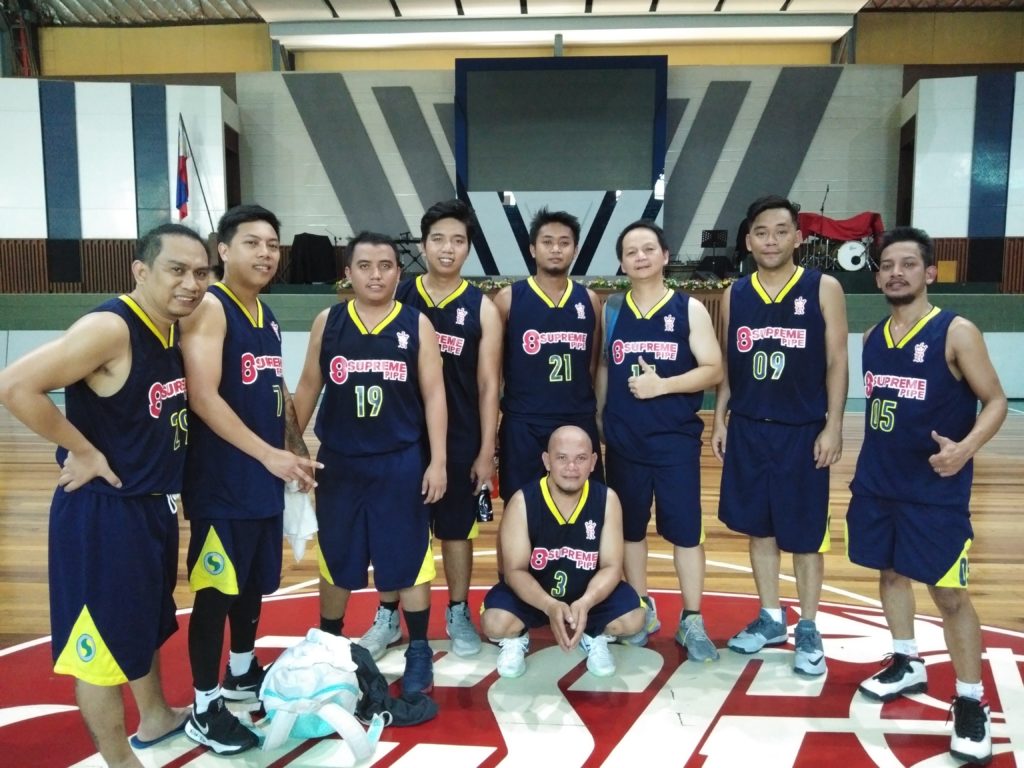 FLFA scrapes through a tight match, endures Jacobs' scare
Navy BLue- FLFA team amassed their first win after they sheltered their territory via two-point difference in a nail-biting match against Yellow Gold – Jacobs, 55-53, in game 7 of 7th Consultants' Cup held at JCSGO Christian Academy Gymnasium, April 6.
In order to maneuver the onset of the game, both of the team showcased an invasive strategy and extensive effort to answer each attack coming from the other team, ensuing a narrow difference after the 10-minute bloodshed, 14-13.
Their engagement in a neck-and-neck battle continued that highlighted both teams' willpower and determination to clutch their first win of the season but the two found it hard to force a massive attack in order to lead the game.
"Ang ganda ng laban, sobrang dikit. Kuntento naman ako sa performance ko pero mas kailangan pa talagang galingan sa susunod. Magpa-practice pa kami lalo para tumibay ang stamina," mentioned Kim Javier, best player of the said match.
Javier also highlighted the capacity of their team to boost their teamwork under immense pressure which, according to him, assisted them to position themselves in the winning side.
In the last quarter, Jacobs sharpened their skill set with no intention to halt down as they claim their first lead of the match through affixing a 4-0 run but the navy blue cagers kept the score close — hurling a 55-53 finish through hitting a driving lay-up with 10 seconds remaining on the clock.
Due to this win, FLFA currently possess a 1-0 record while Jacobs succumbed to its first loss of the season.