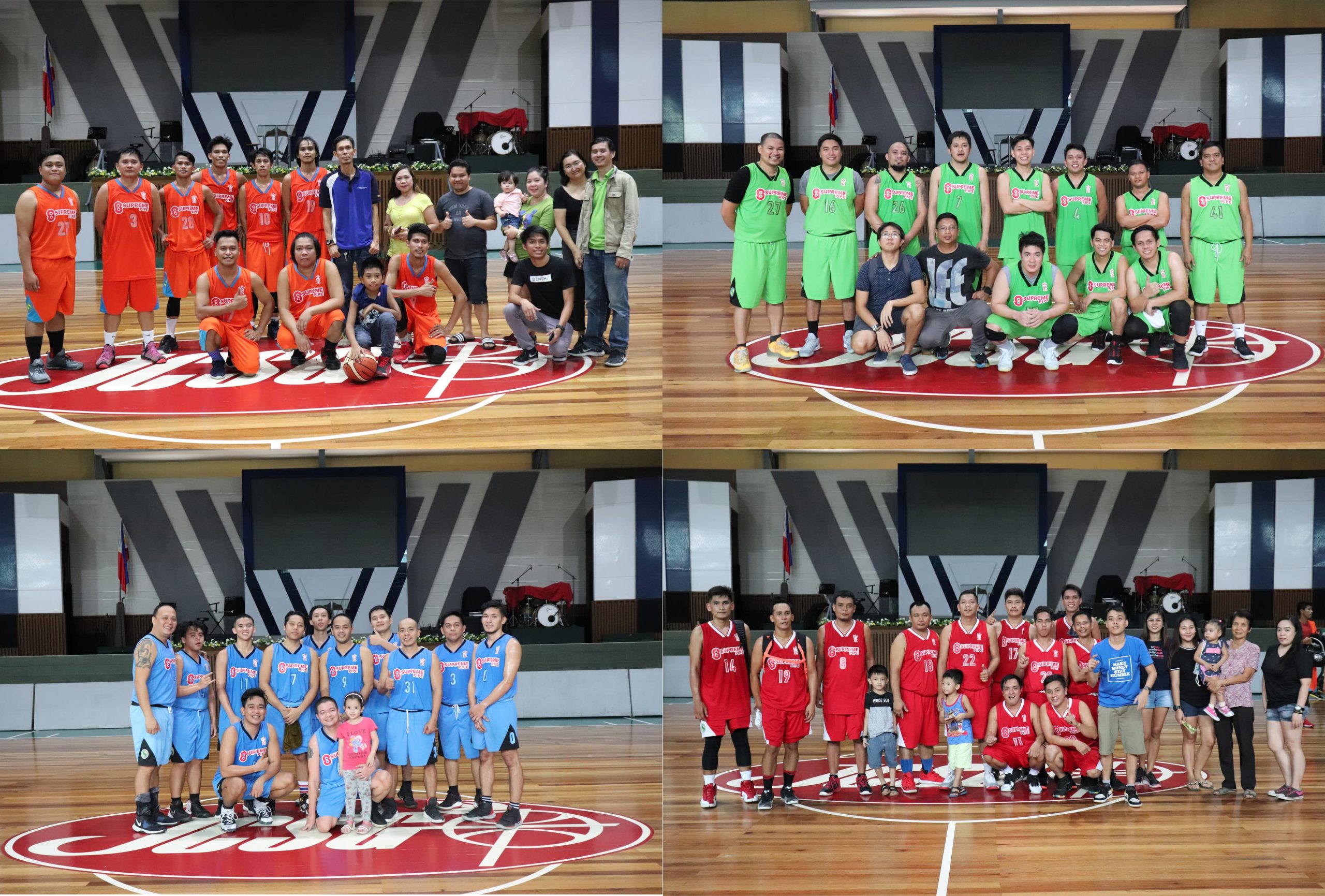 Four teams earn top seeds, advance to semis
After enduring the long cycle of preliminary round; Red – DL Lagman team, Apple Green – DCCD, Red Orange – AFN cagers, and Sky Blue – Integraltech players secured the top slots in the 7th Consultants' Cup and will eventually face each other in the semi-final matches, August 31.
It was an easy win for the Integraltech team, one of the top-seeded teams in this year's preliminaries with a record of seven wins and two losses, as they earned their semis ticket without exerting too much effort after a convincing match.
Their opponent, the Purple – Asya troop, didn't manage to bounce back and allege the game resulting in a favorable decision for the sky blue team to pave their way to the top with a solid advantage.
The next match was apparently dominated by another aggressive horde, the Apple Green – DCCD, after listing a 74-65 win against the tough team of Green – RD Aguilos. The winning team displayed a consistent effort in capitalizing their speed and offense to drive a win for the semis.
The entirety of the match was steadily controlled by the apple green players while the RD Aguilos cagers found it hard to challenge the escalating assault of their foes resulting in inconsistent game plays and multiple steals.
In the afternoon, the third game transformed the gloomy weather into a scorching daylight after the Red – DL Lagman players fired sizzling shots in all corners of the hard court in order to seal a convincing win against Gray – AC Ong, 82-46.
This dominating game highlighted DL Lagman's capacity to maneuver their momentum that can be advantageous in creating streaks in their succeeding games. Despite the team's inconsistent performance in the prelims, the red cagers performed their best shot to nick their long-awaited breakthrough.
And finally recharged, Red Orange – AFN cagers sustained the fire of their rally towards the championship title before a big crowd after dismantling the solid and dangerous Emerald Green – RSG team with a 5-point advantage, 95-90, enough to book a ticket in the next round.
At first, the AFN team faced an offensive struggle due to ball distribution lapses but with better shooting in the second half, the winning troop threw bricks and listed a 10-point spread to pull an escape on the said tight match.