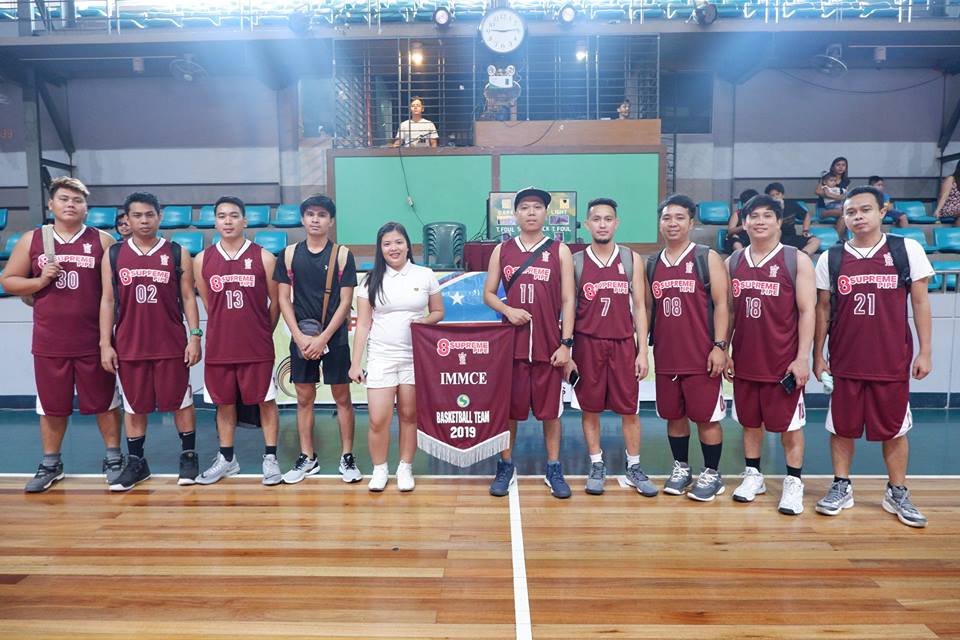 IMMCE wields axe on ARUP, earns a compelling win
Rising to bounce back from its humbling losses, Maroon – IMMCE cagers rekindled its hopes of taking a post in the semi-finals after playing big against White – ARUP team, 72-60, in the 11th week of 7th Consultants Cup preliminaries, JCSGO Academy Gymnasium, June 29.
The maroon team, now full of desire to list the game as a triumph, dished out their most explosive game plays in the beginning of the first quarter yet, the ARUP team also showcased prolific fences and tactics — listing a 20-16 mark after the 10-minute dogfight.
Casting their spell over that Saturday noon, IMMCE players shook away early struggles through expanding its defensive scheme. In the last minute of the second quarter, the white team, on the other hand, caught a morale-booster moment after capping three big shots in order to slim the margin into four points, 36-32.
The second half gave way for both teams to be creative on their game plays after substituting some of their players. At this point, IMMCE still grabbed the lead, 56-47, after capitalizing on the foe's lapses in ball control and distribution.
In the last quarter, ARUP's poor plays were in full display that became highly advantageous for the winning team as the IMMCE outnumbered their opponents in attacks and steals — locking down the match with a 12-point advantage, 72-60.