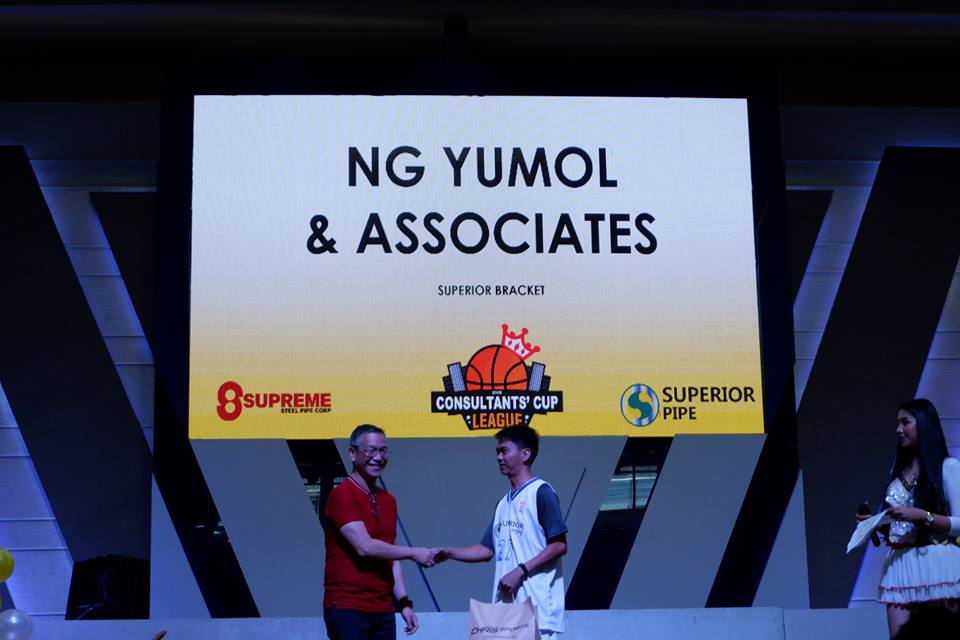 NGY fends off Guevara to return to prelims picture
Salvaging a ticket to the semis round, White – NGY squad defended its spot as one of the top-seeded teams in this series after facing a well-commanded battle against Maroon – Guevara, 127-61,  in the 12th week of the preliminaries of 7th Consultants Cup held at JCSGO Academy Gymnasium, July 6.
The white cagers was successful in stepping-up against the foes in order to sustain one of their final drives for a semis berth.
Three of the five players of NGY stood out in the said game as they performed sterling efforts after transforming into scoring machines in the entirety of the match and listing double digits to swipe their opponents.
In the first half, the white players led a furious attack to take the center stage with their offensive prowess — listing 15 points in the first five minutes of the game.
The trend continued in the second quarter where the maroon team lost their ball control and fences that resulted in inefficient shooting in the field and loose defensive scheme, 62-29.
In the remaining quarters, the rebounds and steals listed by the NGY squad complemented their splendid ball distribution to highlight a spectacular 127-61 performance that strengthened their campaign for the upcoming semi-final round.