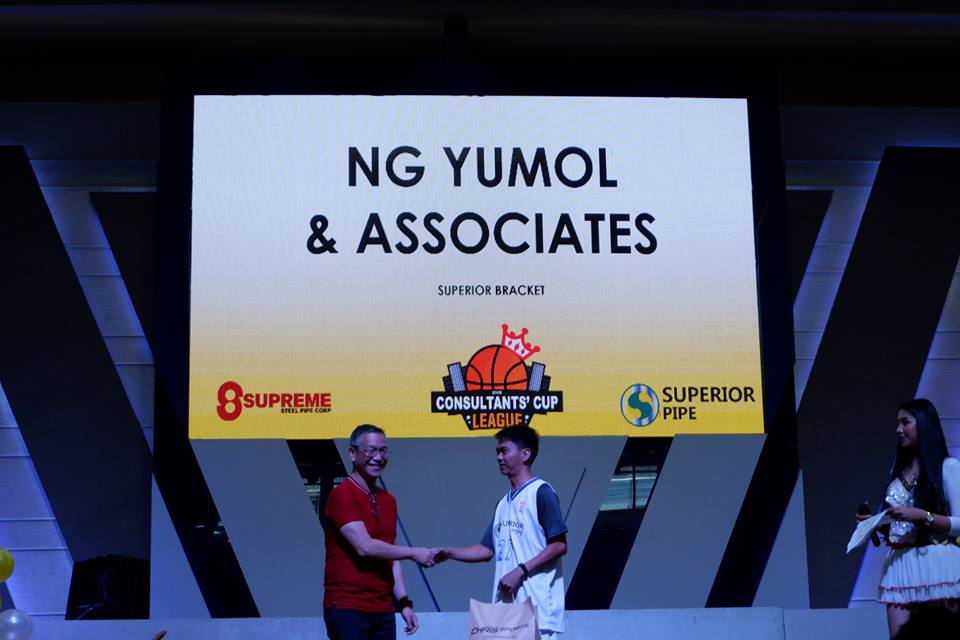 NGY+A escapes VMD's poison, seals first triumph
In a remarkably well-fought game, White – NGY+A team acquired a solid contribution from its bench players and secured their first win against Aqua Blue – VMD players via three-point advantage, 97-94, in the preliminaries of 7th Consultants' Cup held at JCSGO Christian Academy Gymnasium, April 13.
A balanced scoring effort has been showcased by the both team in the opening round of the match in order to get the upper hand but NGY+A predominantly used a strong first quarter to turn back the aqua blue team with a 10-point deficit, 31-21.
With the offense from NGY+A cagers slowing down the stretch in the second canto, VMD cagers pulled an upset through a 7-0 run in the first few minutes to arrest a meltdown and boost the team's hopes in winning the said match, ending the quarter in a 48-44 outcome in favor of VMD.
"Nag-practice kami ng dalawang beses bilang preparation. Actually kapos kami ng tatlong players this game pero dahil sa good defense na ipinakita nila at timing ng mga shoots, naging successful ang laban namin. Hindi ko rin inaasahan na nag-click ang mga three-point shots namin," said NGY+A head coach, George Aspiras.
The start of the second half is a nail-biting bloodshed as the two teams set the hard court on fire through regaining their bearings and proving that they were capacitated to outlast their opponents but the tight match in the third quarter favored NGY+A, 71-67.
In the last round, VMD insisted the scare induced by their opponents through grabbing multiple steals in order to lengthen their distance from their foes but NGY+A maintained their momentum and made sure to defy all the attacks through listing also in the scoreboard. In the end, NGY+A preserved their advantage, posting a 97-94 lead to bag their first win.