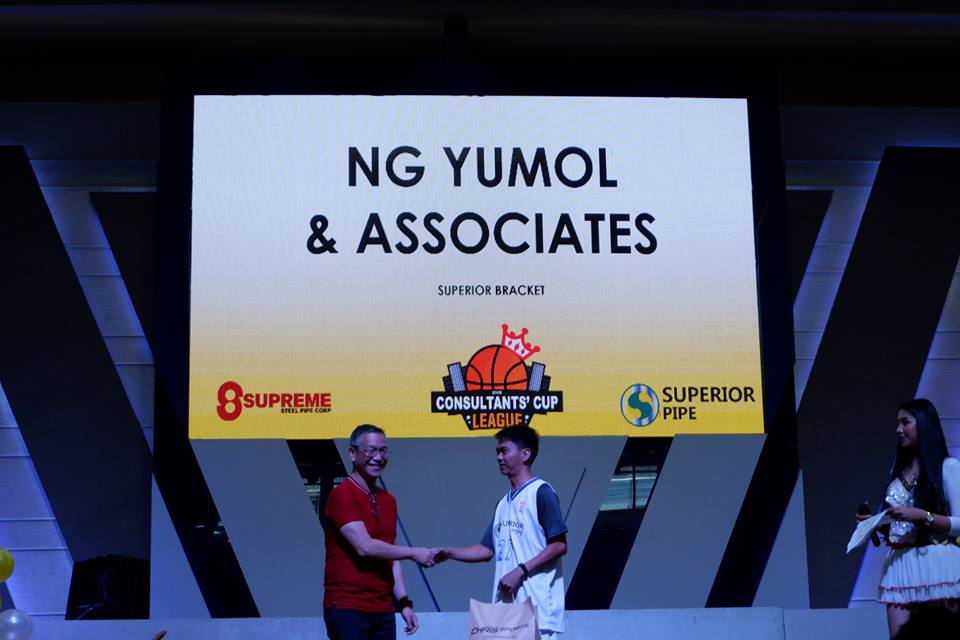 NGY+A gets back on track, hands Dave another loss
Reactivating its line-up for more efficient game plays, White – NGY+A cagers flexed their winning muscle to gain another win versus the undermanned crew of Gray – Dave team, 129-116, in the Game 7 of last week's preliminaries of 7th Consultants' Cup held at JCSGO Gymnasium, June 15.
It was observable that both alliances were able to grab their momentum in the first minutes of the first quarter but NGY+A overpowered their foes after listing 38 points on that quarter alone in comparison with Dave's 24-point mark.
In the second quarter, Dave focused more on their barricades to prevent the white team to  register multiple shots in the hard court but NGY+A managed to penetrate the fences and still grabbed the upper hand before the first half ended, 69-54.
The white players continued to crank up their game in the third quarter as they were leading with a humungous 15 points. The gray team pushed themselves to their limit and changed their game plan — focusing more on steals and fast breaks — that trimmed the deficit into only 10 points, 99-89, still in  favor of NGY+A.
Lastly, the leading team turned the hopes that the gray team established in the second half into ashes after performing well in the offensive – defensive side. After showcasing grit and teamwork, NGY+A bagged the winning record over the severely exhausted Dave team.