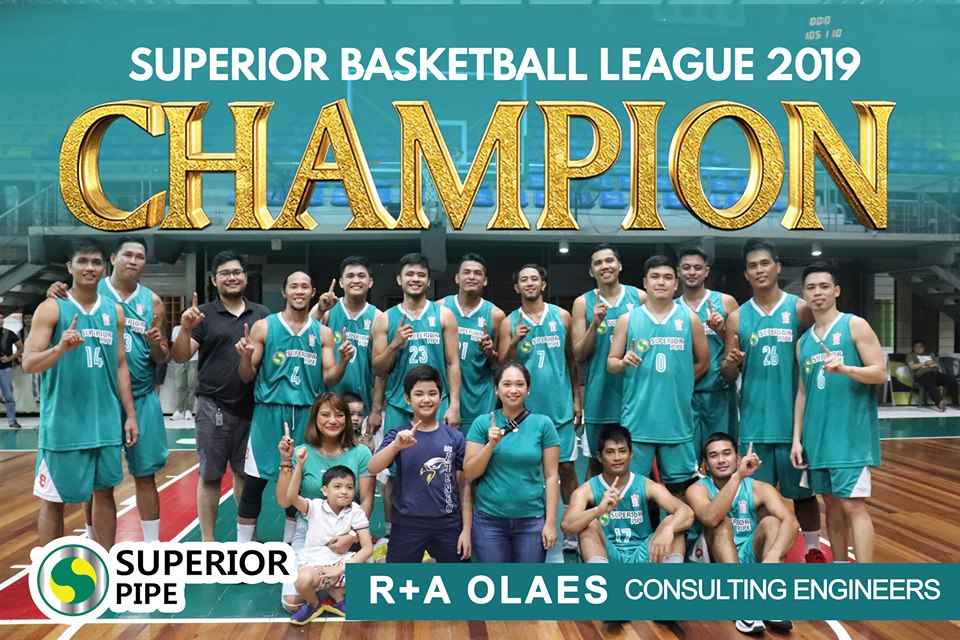 R+A Olaes demolishes APEC, claims Superior championship crown
Without any intention to halt down, Jade Green – R+A Olaes cagers led a solid offensive effort that shut down the gritty Navy Blue – APEC players to notch the championship title via five point difference, 110-105, in the final match of 7th Supreme Consultants' Cup – Superior Bracket held at JCSGO Academy Gymnasium in Cubao, September 14.
Both teams started the clash with fiery shots that turned the gloomy weather of that Saturday afternoon into a remarkable one. The jade green team maximized their height combined with offensive ball plays to deal with APEC's speed and defensive effort — ending the first quarter with a tight score, 24-24.
Entering the second quarter, the players who began the onslaught of R+A Olaes became very physical through guarding their territory firmly, yet they still managed to blast multiple shots to take the lead on this round despite the scare induced by their foes in the latter minutes, 57-42.
"First, matagal na talaga 'yong team ko na magkakasama so I think major factor 'yon kaya maganda ang performance namin this final game. I admire the other team too kasi grabe ang puso nila kasi dumidikit talaga 'yong score. Pero right now, I am confident na we can manage to gain a two-peat win next season," said Raphael Olaes, R+A Olaes coach.
Unleashing their inner beast, the navy blue team on the other hand continued to provide fuel to sustain their momentum in the second half through maximizing fast breaks and becoming prompt in executing their game plan to cut the margin into 13 points, 84-71 still in favor of R+A Olaes.
Now faced with a possible downfall, the APEC team rebounded through displaying much more weapons to throw that quelled a late rally to have the chance to win the championship match but shots now by the navy blue team were being responded with a return blow and the total effort seemed to be insufficient because of too little time remaining on the clock — locking the final score at 110-105
"Kulang talaga kami sa big man, kailangan talaga naming maghanap no'n para matapatan namin sila. Medyo kinapos din kami sa dulo pero hindi bale, babalik kami next year," shared APEC Coach Antonio Eugenio.