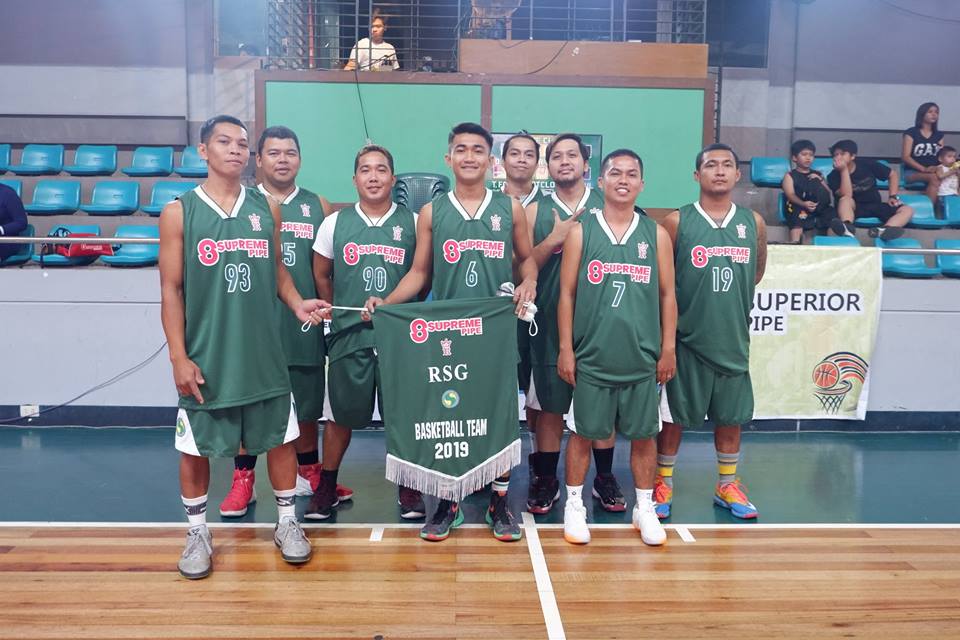 RSG dispatches FLFA, gets second win
After enduring the scare evinced by their opponent last game, Navy Blue – FLFA players ran out of gas this time as they surrendered to last season's semi-finalist Emerald Green – RSG team, 98-38, in the preliminaries of 7th Consultants' Cup preliminaries held at JCSGO Christian Academy Gymnasium, April 27.
The emerald green team led a solid offensive effort that shut down FLFA in the entirety of the match resulting in a well-controlled battle for the winning side.
"Nagco-connect lahat ng capabilities namin kaya maganda ang performances namin no'ng huling dalawang laro. May taga-pukol din kasi kami na magaling kaya tingin ko, mahirap kaming pigilan," shared RSG's team captain Spencer Carino.
The players who began the onslaught of RSG became very physical through guarding their territory firmly, yet they still managed to blast multiple shots to take the lead on the first quarter with a huge difference, 24-7.
Unleashing their inner beast, the winning team continued to provide fuel to sustain their momentum in the second quarter through maximizing fast breaks and becoming prompt in executing their game plan to maintain their insurmountable lead, 46-20.
In the entirety of the second half, FLFA was unsuccessful in erasing a double-digit deficit. The scheme they intend to utilize, which was to showcase a perfect mix of contribution from its first five and its bench players, failed because of the strong barricade erected by RSG.
On the other hand, it is undeniable that all RSG players delivered outstanding performances as they pulled off a win with a 60-point lead — resulting in a 2-0 record in the current team's standing to strengthen their campaign for the championship title.