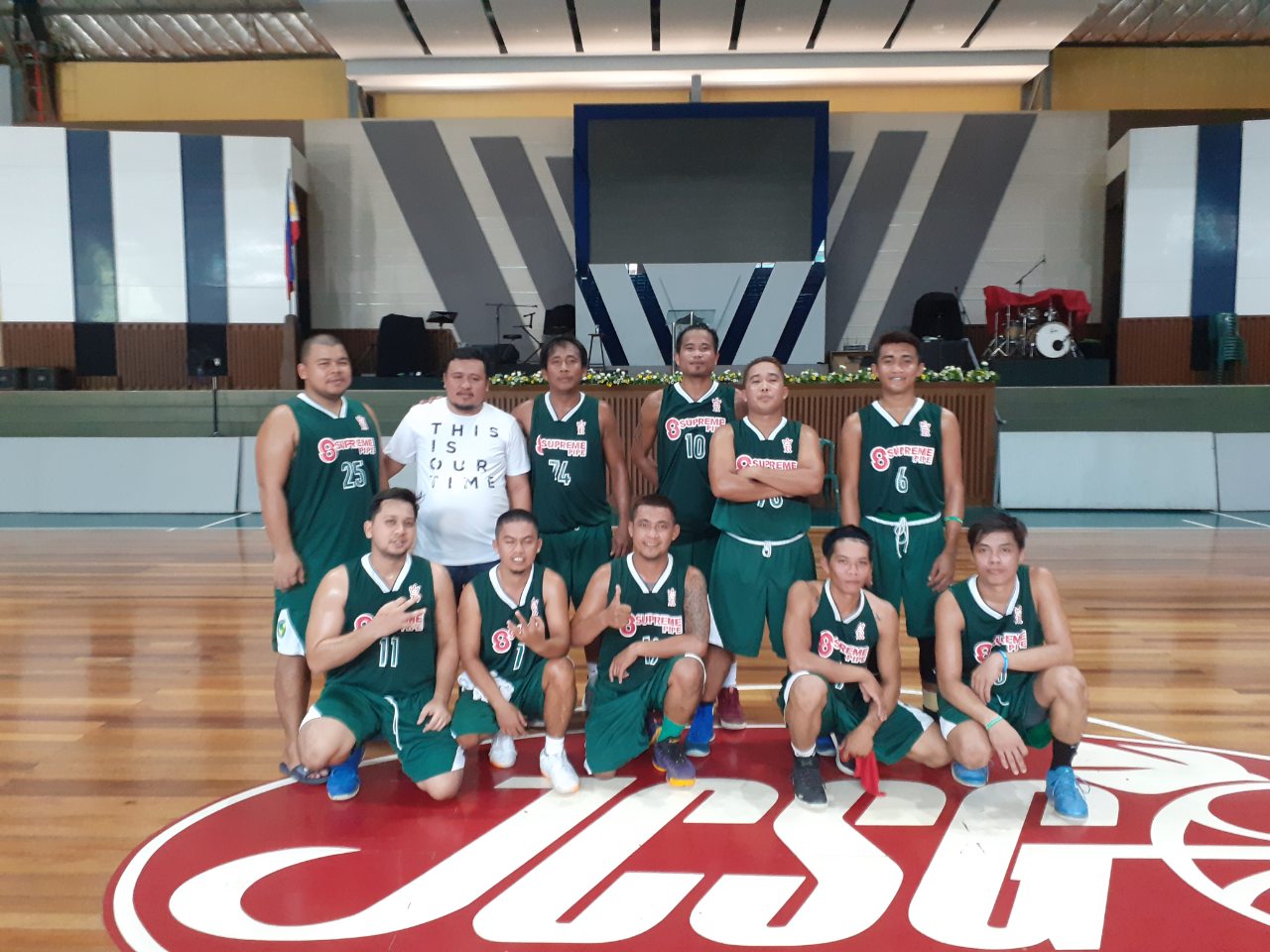 RSG earns third win, protects an unbeaten run
Emerald Green – RSG cagers maximized their players to defeat the incomplete line-up of Gray – AC Ong resulting in a dominating match in the preliminaries of 7th Consultants' Cup, 82-60,  held at JCSGO Christian Academy Gymnasium, May 11.
Both teams were undefeated as they faced each other to be able to secure a post in the semi-finals but the gray team needed to endure the lack of supporting players that game that eventually resulted to exhaustion and failing game play.
In the first half of the match, it was observable that the emerald green players tied their speed with the fast plays of their opponent in order to protect their realm.
Aside from being prompt, the game play of RSG seemed to be effective because of the overall production of points from almost every players — a threat to AC Ong's collapsing defense and miscalculated offense, ending the second quarter with a 39-26 mark.
In the remaining quarters of the said game, the gray cagers tried to boost their morale through relying to their fast breaks and brisk plays but as the seconds on the clock tick, the RSG team maintained their composure through rejecting each firing shot of the opponents and outsmarting them by listing multiple steals.
"May shooting ang kalaban sa totoo lang pero kulang ang numbers nila. Hangad kasi namin ang championship kaya motivation namin iyon para manalo. Sa ngayon, kulang kami sa ilalaim, sa sentro, kaya dapat pa naming i-improve 'yon para mas tumindi pa 'yong kampanya namin this season," shared Joseph Flores, coach of RSG.