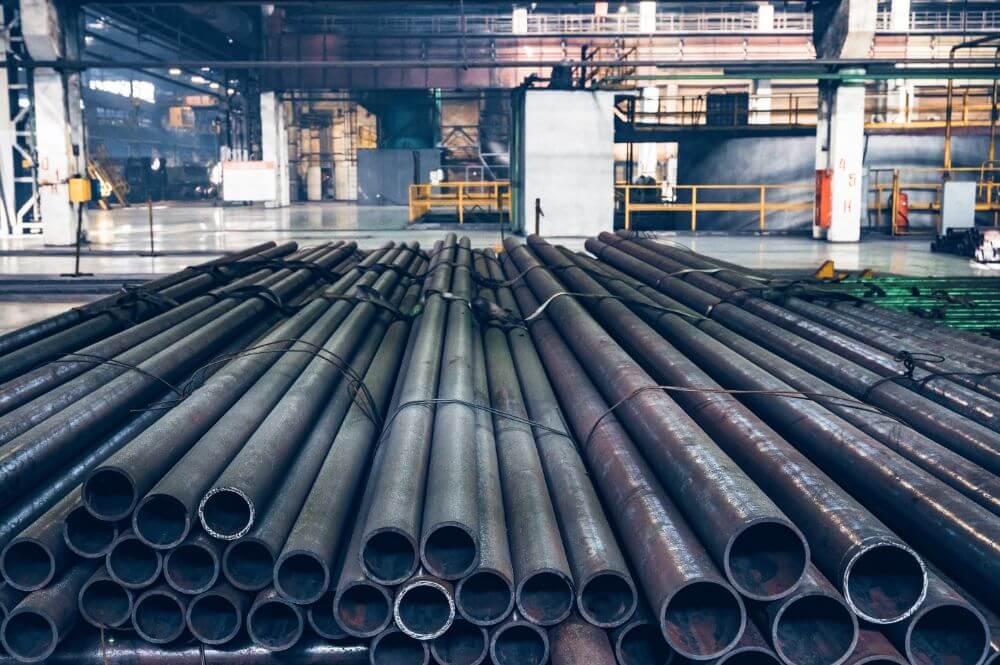 4 Steel Pipes You Need for Your Construction Project
What are the different steel pipes used for construction projects?
Black iron pipe
Galvanized iron pipe
Carbon steel pipe
Stainless steel pipe
Steel pipes have more applications than just being a part of your plumbing system. They're also essential to any major construction project, serving as support, framework, scaffolding, bracing, and formwork. But with so many types of steel pipes available, it can be tough to know which one to choose for your specific needs.
But don't worry because we'll be discussing the various steel pipes you might need for your construction project. In this blog post, you'll learn about their specific uses and characteristics. So, let's dive in with these steel pipes and explore your options.
Black Iron Pipe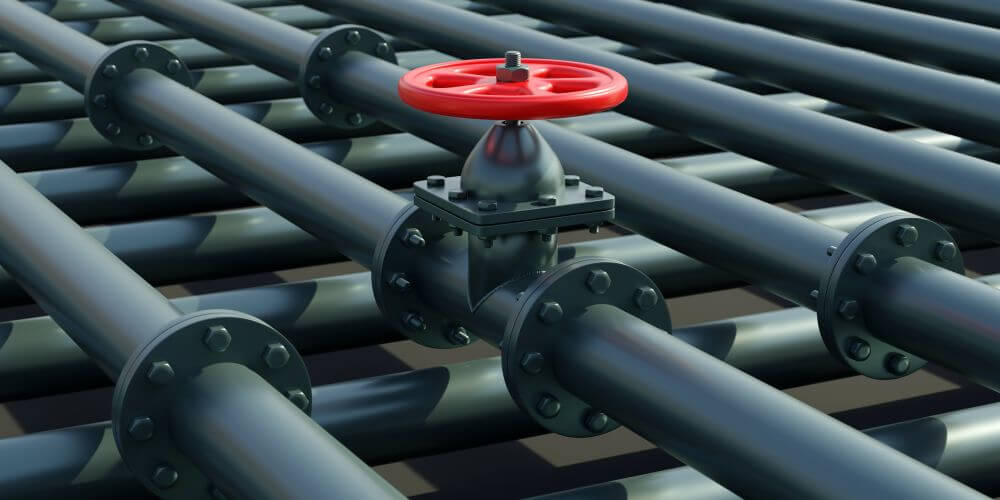 First on the list are black iron pipes. They are often used to transport natural gas in a construction building. They are also used to supply gas to the building for cooking, heating, and other purposes due to their durability and resistance to corrosion that can withstand the corrosiveness of natural gas. Their seamless characteristic is what makes them perfect for transporting gases.
As their name suggests, black iron pipes have a protective layer of black oxide, which prevents corrosion. That's what makes them reliable and strong, and a safe way to transport natural gas. In addition to their great qualities, back iron pipes have a long lifespan of over 30 years, and only require minimal maintenance, so you only have to maintain them occasionally.
Galvanized Iron Pipe
Galvanized steel pipes are coated with zinc, which makes them resistant to corrosion and allows them to last for up to 40-50 years. This durability and longevity make them a popular choice for construction projects that require drainage systems, fencing, railing, water supplies, and bollards.
They are easy to install, too. The initial cost of purchasing galvanized pipes may be costly, depending on your specific requirements, but they're cost-effective in the long run as they require low maintenance and rare replacement.
If you are seeking a reliable and high-quality steel piping material for your construction project that can last for decades without breaking the bank, galvanized steel pipes are an excellent option worth considering.
Carbon Steel Pipe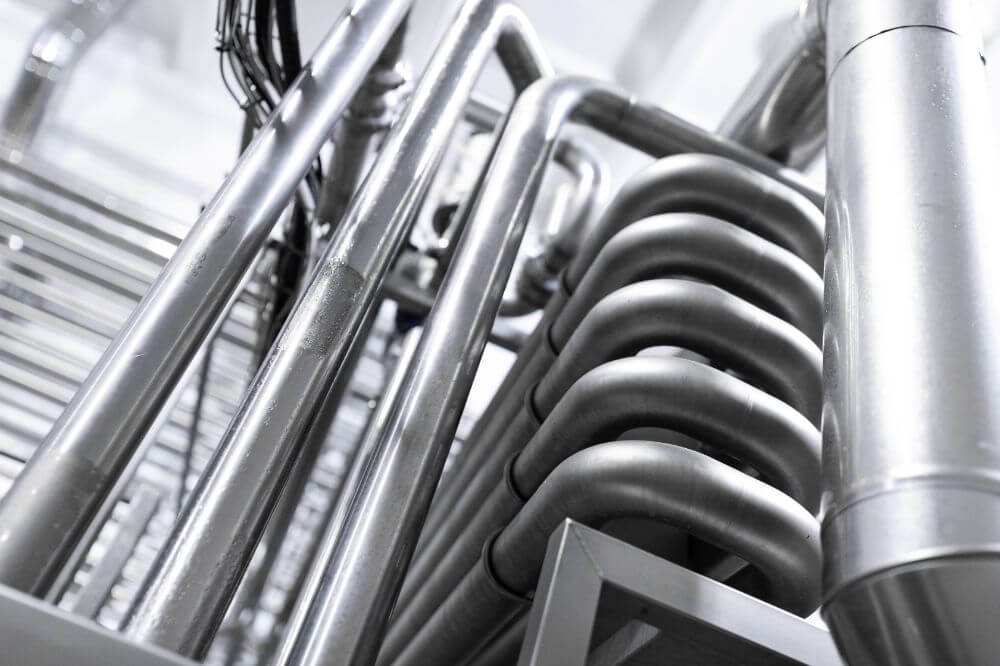 As their name suggests, carbon steel pipes are named so because they contain a high level of carbon, iron, and trace elements in their composition. They come in different types, including seamless, ERW, and welded (seamed) pipes.
They are known for having desirable qualities such as flexibility, versatility, toughness, and being able to withstand extreme temperature and pressure conditions. These characteristics make them a sterling choice for a wide range of construction works and purposes, such as supporting columns, building frames, and constructing both small and large bridges.
Stainless Steel Pipes
Stainless steel pipes are applied in various construction-related projects, such as constructing fences and handrails on stairways, balconies, and elevated platforms to provide support, due to their exceptional strength, resistance to corrosion, rust, and durability.
They're applied in marine construction projects, too, including shipbuilding, because of their valuable resistance to saltwater corrosion. Even in small applications for structural elements, stainless steel pipes can provide more benefits than other materials.
Other Types of Pipes Used in the Construction Industry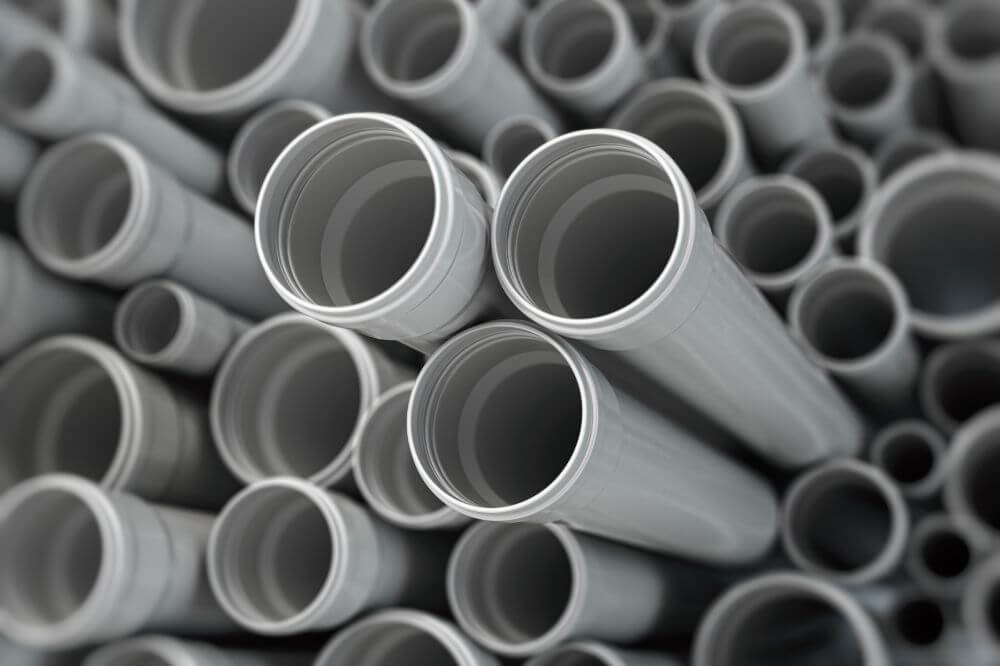 Apart from black iron, galvanized, carbon steel, and stainless steel pipes, there are other types of pipes used in construction projects, such as copper pipes, aluminum pipes, and polyvinyl chloride (PVC) pipes.
Non-metal pipes like PVC pipes are commonly used in construction and plumbing applications due to their lightweight nature, but because of their material, they degrade over time when exposed to certain chemicals, such as solvents and oils. This could potentially lead to leakage in the piping system when used for construction projects. Although they're relatively affordable compared to other piping materials, they're not as strong or durable as metal pipes.
Steel is still considered the best among other pipe materials due to its incredible strength and durability, as highlighted in this blog post, making it the ideal material for construction projects requiring pipes that can withstand high pressure and temperatures.
Key Takeaway
We've just discussed the various steel pipes you need for your construction project in the future. Whether you're sourcing them for high-rise structures, bridges, scaffolding, fences, railings, or other infrastructures, steel pipes provide all the qualities you need with their wide range of types available.
If you are looking for high-quality steel pipes in the Philippines, look no further than Supreme Steel Pipe Corp—the top construction supplier in the Philippines. Trust us to provide you with the best steel pipes that can meet your project's specific needs. Contact SSPC for more information, or you may also browse our previous blogs to know more about our affordable steel pipes.