5 Things to Consider When Selecting Pipe Materials
What are the things to consider when selecting pipe materials?
The type of steel pipe

Customization options

The elements that the pipe will be exposed to 

Maintenance process

Selecting a reputable supplier
Steel pipes have various applications across multiple industries, making them one of the world's most used materials. You can find them in construction projects, automobile manufacturing, and even in architecture. Because of these many uses, professionals know that there are many things to consider when selecting pipe materials.
Material selection is significant and can bring a great impact on how long the steel pipes will last, how well they can resist high temperatures and loads, and finally, how successful your project is. That's why this article explains those various factors to help you choose the best pipes for your upcoming projects.
The Type of Steel Pipe
Every pipe has a different classification, coating, and use. Before choosing steel pipes, it must be clear what the pipe will be used for. This helps pipe suppliers and manufacturers determine the best pipe for the job.
For example, carbon steel pipes are the cheapest to purchase. This may be what many opt to use especially when on a budget. However, they should take note that the pipe can easily rust when exposed to natural elements. On the other hand, stainless steel pipes have high resistance to rust. This makes them a good choice for outdoor infrastructure.
If you want pipes that are coated with several layers of zinc to improve corrosion resistance and strength, it's highly recommended to use galvanized steel pipes. There are also black steel pipes in the market that are useful in different industries such as firefighting, fence making, construction, and scaffoldings.
Customization options
The customization options of steel pipes also play a vital factor to consider when selecting pipe materials. There are two popular customization options: seamless or welded. The decision is based on your choice of what would be best for your project needs.
Seamless pipes are usually used by industrial manufacturing companies since they are best known to transfer liquid from one point to another. They can also be used for water pipes in buildings. On the other hand, welded pipes are more often found in fields of aviation, electronics, and automobiles since they have high production efficiency and strong resistance to corrosion.
The Elements That the Pipe will be Exposed To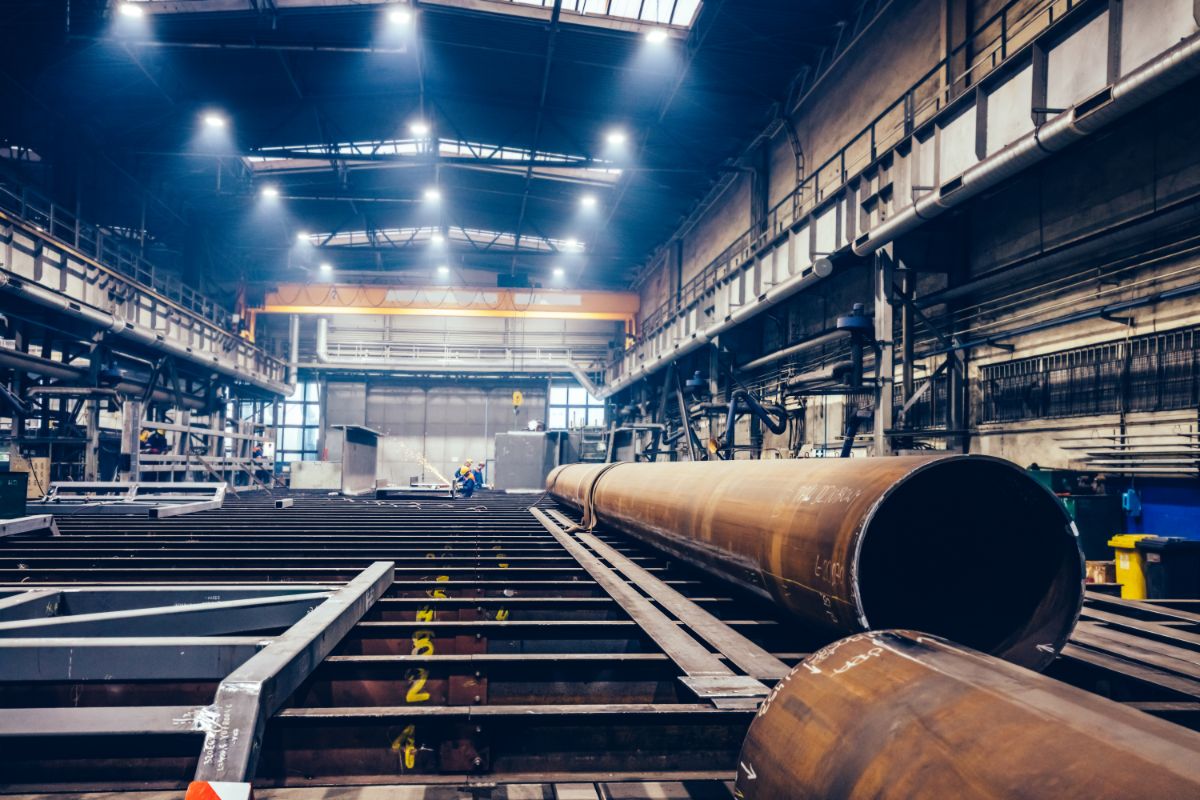 One of the most important things to consider when selecting pipes is the environment they will be placed. There are different pipes that are best suited for outdoors or indoors. You'll need to take note if there are elements that make pipes corrode easily.
Here are the most important elements you need to be aware of when selecting your pipes:
Salt
Temperature fluctuations
Fumes
Weather
Exposure to UV Rays
Maintenance process
You'll also need to consider how the pipes will be properly maintained. Consider if the pipe will require a regular cleaning schedule. Factors like this are can help make the selection process easier since you'll also have to consider how well these can be maintained by the building and establishment.
In addition, maintenance is as crucial as the inspection of materials. That's why choosing the right pipe materials should be as easy as possible, whether you're doing cleaning maintenance or emergency maintenance.
Selecting a reputable supplier
After you've decided on the type, coating, and quantity of your pipes, the next thing buyers should consider is the supplier of the pipe itself. There are many manufacturers and distributors out in the market, but it's important that you select one of the top steel pipe suppliers in the Philippines, i.e. one with a good reputation. Do your research to check what their clients have to say about them, their products, and their services. Here are some other factors you can also consider:
Their high-production capacity
The products they offer and their specialization
Their certifications guarantee buyers that they provide high-quality pipes
These additional factors help you decide if a supplier can handle your project's requirements.
Key Takeaway
There are many things to consider when selecting pipe materials for specific projects. It can be an overwhelming selection process. There are many things that affect a pipe's quality, so it's best to do your research on what pipe should be best suited for specific environments. Being this thorough in your selection process prevents mistakes once construction begins.
If you're looking for a reliable steel pipe supplier in the Philippines, then you've come to the right place. Here at Supreme Pipe, we provide our clients with only the best, high-quality, and time-tested products on the market. We are able to provide them with both small and large quantities of our products. On top of that, we also provide various steel services that you may need in any construction undertaking. Contact us here today for more questions and concerns.