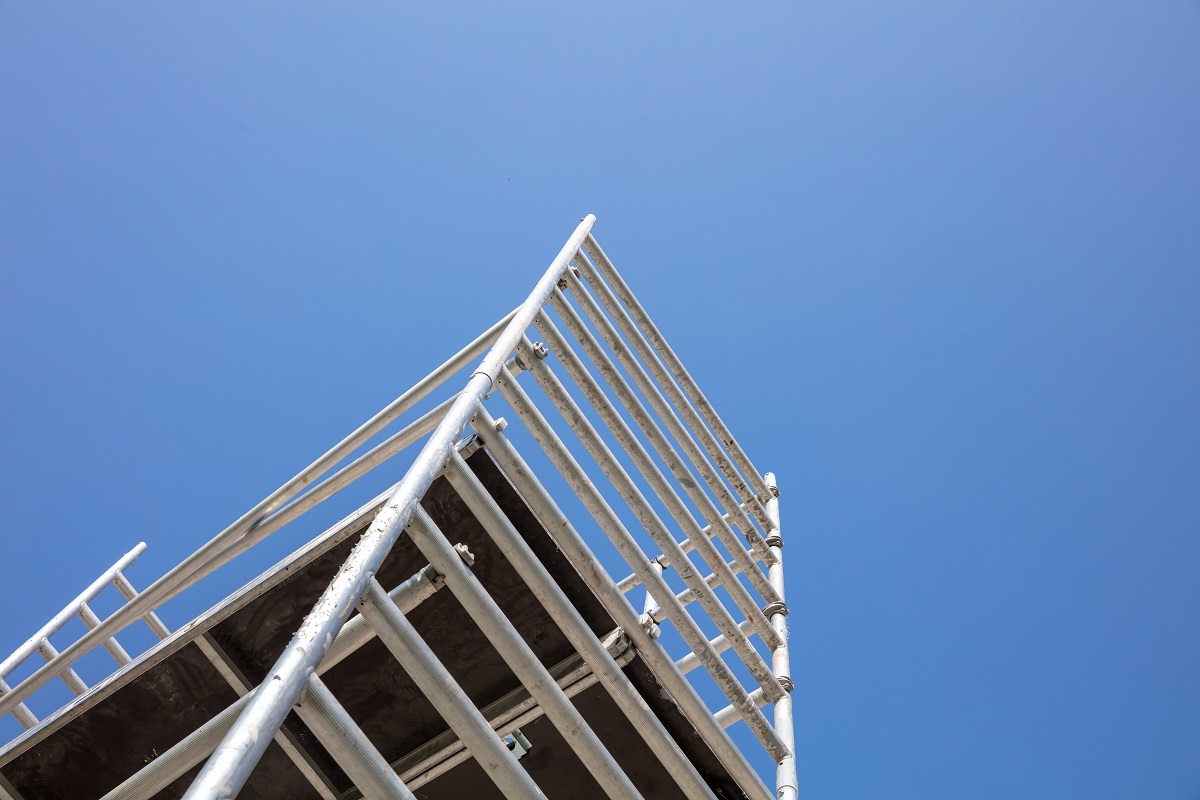 How Galvanized Pipes Are Used in Homes
How are galvanized pipes used in homes?
Outdoor plumbing applications
Sewage and excretory lines
Architectural design
Fencing
Scaffolding
The demand for galvanized pipes will continue to increase. Why? From agriculture, automobile, telecommunications, construction, electrical, shipping, petroleum, all the way to safety industries — these offer a wide variety of applications. As one of the most versatile materials to exist, you might be wondering about how galvanized pipes are used in homes as well.
Galvanized pipes are manufactured through the process of galvanization, wherein a zinc coating is coated to the steel pipe. This added protective layer led to the advantages of using galvanized pipe over other conventional materials. Aside from the long lifespan and cost efficiency, the strong resistance to corrosion makes it even more ideal to work with
Major industries rely on galvanized pipes primarily to transport flowing materials. However, its uses for residential properties further prove the versatility of this material. Continue reading to learn more about how galvanized pipes are used in homes.
Outdoor Plumbing Applications
Galvanized pipes were widely used in the past for internal water supply lines and it is still what most people picture when they think of a plumbing pipe. But today, these are commonly used for outdoor applications.
We all know that outdoor plumbing applications require superior material strength. This is where the benefits of galvanized pipes come into place.
Greywater is generated by homes and it comes from sinks, showers, baths, and washing machines. This is a type of wastewater source that is easily transported by galvanized pipes given their durability.
In addition, galvanized pipes are used for transporting rainwater and foundation drainage because it is manufactured with durability in mind, making it an ideal pipe choice for applications that handle high levels of pressure.
Sewage and Excretory Lines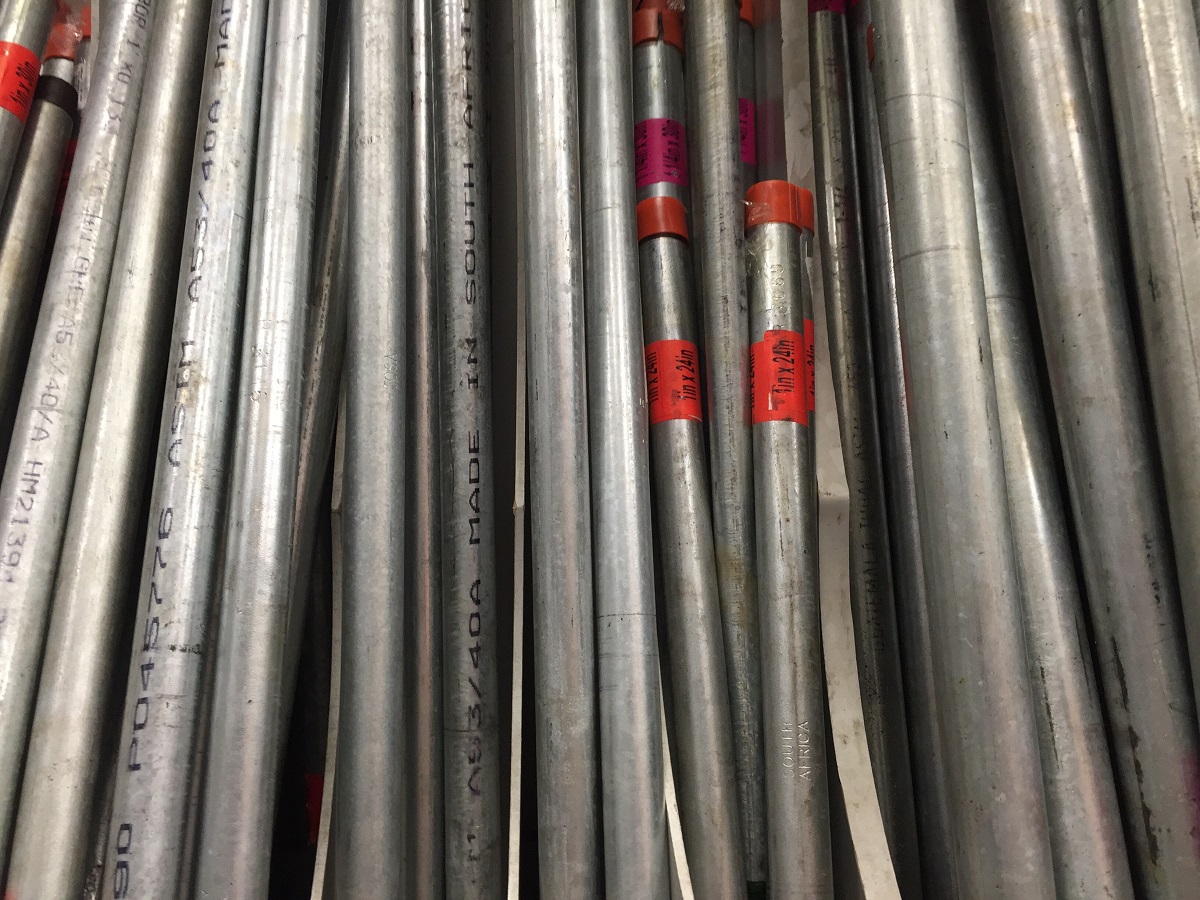 Sewage and excretory lines are used to carry waste such as feces and urine. Since they have the strength and formability of steel plus the added layer of protection from zinc coating, galvanized pipes can also be used for transporting wastewater from sewage and excretory lines. In fact, numerous sanitary industries rely on galvanized pipes for their operations.
Architectural Design
With a little creativity and resourcefulness, anyone can use galvanized pipes to create a number of functional decoration materials inside a home as well.
It is known that during the industrial revolution, the jobs of people revolved around manufacturing factories and warehouses. This era is what inspired the industrial decoration we know today.
Dangling light fixtures, exposed electrical conduits, bolted downpipe staircase railings, and suspended pipe ceilings – these are some of the main distinguishing decors seen in an industrial home.
If you want to decorate your home to match the industrial aesthetics, you'd be happy to know that galvanized pipes are the most commonly used materials to achieve it. Here are a few ideas for using galvanized pipes in your architectural design:
Plumbing pipe console table with wooden boards on top
Steel shelving for your living room, bathroom, or bedroom
Galvanized pipe curtain rods above windows
Industrial farmhouse coat hooks
Industrial pipe floor lamps
Pipe organizers
Fitted pipes for shoe racks
Pipe magazine racks
Pipe cabinet and drawer pulls
The history of industrial decoration dates back to the 1900s. Today, galvanized pipes are adorned in industrial spaces to create impressive design statements.
Fencing

In a residential property, fences are used to either control movement or limit access to an area. If you're planning to set up fences in your home, using galvanized pipes is the best way to do it.
Galvanized pipes are structurally sound, so there is low to no chance of the fences getting damaged. If it so happens that a vehicle ramming accident occurs, rest assured that your property will be safe from impact.
Once the pipes are set up properly, it will offer unmatched durability and it can last for decades. Corrosion will never be an issue because of the zinc coating as well.
Scaffolding
If you're planning to renovate your home and pursue a do-it-yourself project, you will need a scaffold to support you.
Scaffolding will be constructed by attaching the pipes which are fixed by fittings. It is very easy to build and disassemble. Given this temporary structure demands superior durability, galvanized pipes are the ideal material for this application.
Key Takeaway
Besides major industries, homes are also benefiting from the application of galvanized pipes. It's all thanks to its durability and corrosion resistance.
At Supreme Pipe, we have served several industries and homes with our galvanized pipes. Our company doesn't just conform to quality standards, we are ISO and PNS certified as well. Rest assured that you can trust us for all your galvanized pipe needs here at Supreme Pipe!
Click here to learn more about our products or get in touch with us today.